Top 9 Ways to Care for Your Color at Home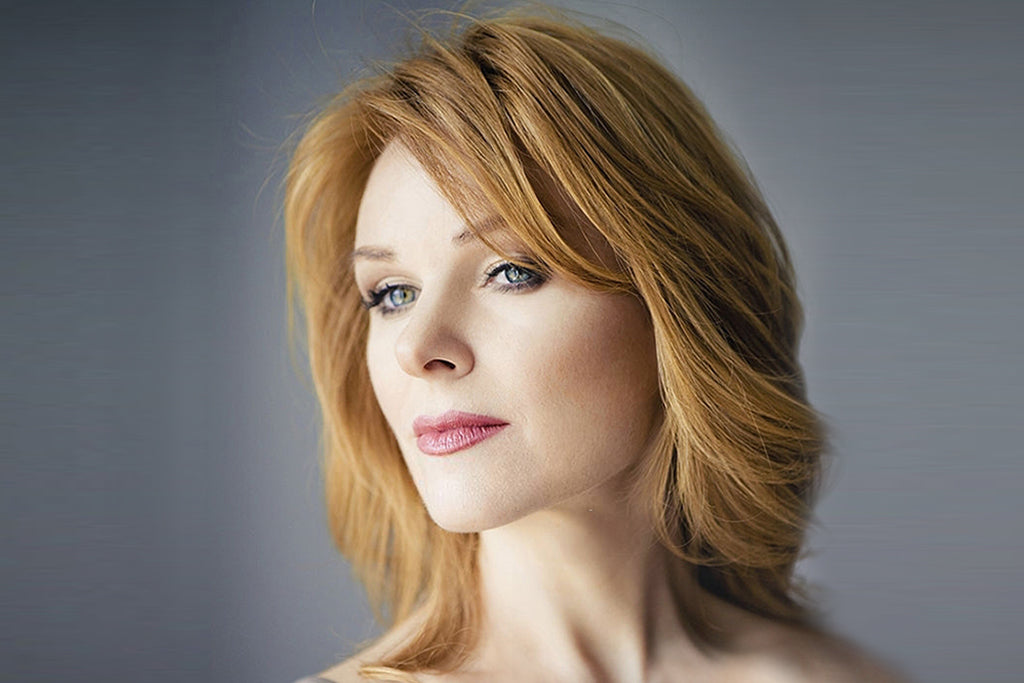 You know how your hair looks on salon day. You've just got a beautiful blowout; your color is glossy and new. Your stylist knows exactly what to do. You always feel like a movie star. And when you leave, you say, "I can never make my hair look like this". Time and time again, we hear this. But we've heard the call, and are here to give you some good advice. You can maintain those shiny locks at home with these little tips.
1: Color Maintenance Shampoo and Conditioner.
These products are developed specifically to keep your color lasting longer by adding protein and/or moisture that your color treated hair will need.  Ask your stylist on what they recommend for your new color. Make sure to stay away from sulphates. They can strip the color and leave your hair feeling brittle. Reviv3 Shampoo and Conditioner is a perfect example of a sulphate-free option. Not only is it safe on your chemically treated hair, but it is amazing for the health of your scalp as well. It helps to prevent product buildup and dry flaky scalp and is created with naturally derived ingredients!
2: Give your hair a few days of rest
You just got a beautiful blowout or some kick*** curls, keep 'em. Color tends to bleed, especially the first few washes, so give it some time to settle in.
3: Reviv3 Shampoo and Condition
Before you apply color to keep that same gorgeous tone that you walked out of the salon with. The more impurities you remove before applying color, the longer your hair will absorb and maintain your new color or highlights.
4: Skip dry shampoos
There is no need to add more chemicals to your hair. With a little help, our scalp has its own amazing system of keeping our hair healthy and happy. We recommend staying away from dry shampoos as they can build up in your hair and clog your follicles. This may lead to thinner hair over time.
5: Deep Conditioner or Masques
Deep Conditioner Masques are crucial to maintaining your color. If you have lightened your hair, go for a masque for damaged hair. Reviv3 Mend is an excellent example of a multitasking masque. It not only moisturizes hair strands, but also your hair follicles. It strengthens and revives the natural elasticity of your hair, repairs damage and prevent split-ends and breakage.
6: Mend it up
Give those ends some love! After shower, applying a dime size Mend to damp hair. Just emulsify in your hands and run through from mid-shaft to ends for an amazing shine! 
7: Skip the Clarifier
Clarifying shampoos can also strip away the color you love. Reviv3 Prep can prepare your hair for your stylist and protect your scalp from the sometimes harsh chemicals. Bonus: a well moisturized scalp helps prevent that dreaded "I just colored my hair" ring around your hairline and more importantly promote healthy hair growth.
8: Heat and UV Protection
Whether you are using a blow-dryer, curling iron or you are in the sun a lot, it is super important to protect that hair. There are many products that you can use; everything from a gloss to a primer, to a hairspray. A perfect option is a multi-tasker like Reviv3 Protect. It's a leave-in conditioner and Thermal Protector spray that detangles and maintains the hairs moisture and protein. It also reduces frizziness which is just a bonus. Even more, it's alcohol free so you know it won't dry your hair out. And last but not least, it provides UV color protection; and that's what we're here for right?
9: Cool Water
This is a hard one for me. Don't we all love hot showers? But a cool rinse is a great way to keep your hair smooth and shiny. It helps to seal down that cuticle so your hair is also less likely to break or get split ends. It also helps keep your color from bleeding! So many great things, but so hard to do.
So, there you are! 9 ways to keep your hair beautiful all year long. Make sure to keep it natural. You wouldn't eat chemicals, so why would you put them on your body? Explore Reviv3 Procare's shop to browse our all-natural products that are safe for hair dyes!
---