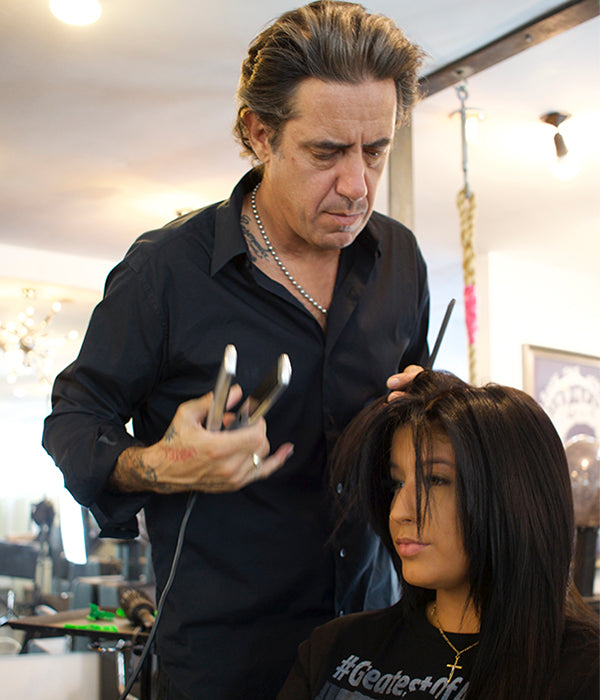 THE SALON-TRUSTED HAIR CARE SOLUTION
When it comes to hair care, we believe you deserve the very best. Healthy, strong, and luxuriant-looking hair makes all the difference to how you feel, and to us, that matters most.

Clinically-tested and proven effective to work, our proprietary Shielded Micro Technology® formula effectively revives both natural and color-treated hair, for full, healthy hair, with an all-day natural shine.

Once exclusive to salon professionals in Italy, REVIV3 Procare healthy hair products were later introduced to top hair salons in the United States. By popular demand, our product line is now available for direct purchase, enabling you the freedom to achieve salon results in the comfort and convenience of your own home.
PRESS
"Three months ago, I started spraying it on my roots a couple of times a week and my hair is growing so much faster."
Name - Location
"I love how Reviv3 products work on my hair. I noticed a huge decrease in hair loss and my hair has never felt this healthy before."
Name - Location
"Thinning hair doesn't have to mean fewer options... For those who prefer a natural alternative, hand them Reviv3 Procare."
Name - Location
"This system from Reviv3 ProCare is formulated as skin care products for the scalp. Everyone I have used it on has repurchased."
Name - Location
"To create volume and thickness, try Reviv3 Procare system. This one-of-a-kind product."
Name - Location
"This one-of-a-kind product range was founded on the need for an effective drug-free system that works to improve scalp health and promote healthy hair."
Name - Location
As Featured On





A HEALTHY APPROACH TO HAIR MAINTENANCE
Founded on the growing need for a safe, effective, and chemical-free hair maintenance solution, REVIV3 Procare works with the natural composition of your hair follicles to prevent thinning, breakage, and hair loss. Each product was thoughtfully created by a team of highly-skilled chemists and features a blend of naturally derived ingredients that make a noticeable difference to fine, damaged, and thinning hair.

Now celebrated as "one of the best hair products ever tested," in the words of an accredited, independent research laboratory, we like to think of our products as you would a healthy lifestyle: just as a healthy diet and regular exercise enhance the wellbeing of your body and slow down the aging process, REVIV3 products enhance the health of your hair and scalp. With regular use, REVIV3 can dramatically improve hair health and promote stronger, thicker hair growth that results in full, luscious, and vibrantly healthy hair.
BEAUTIFUL HAIR, BEAUTIFUL YOU
Give Us 30 Days. We'll Give You Thicker, Stronger Hair
Real Results
Clinically Tested & Proven Formulations to Promote Healthy Hair Growth
Natural Ingredients
No Harsh Ingredients, Parabens or Sulfates that Can Damage Hair or Follicles
Our Promise
To remember that beauty in all its forms will save the world