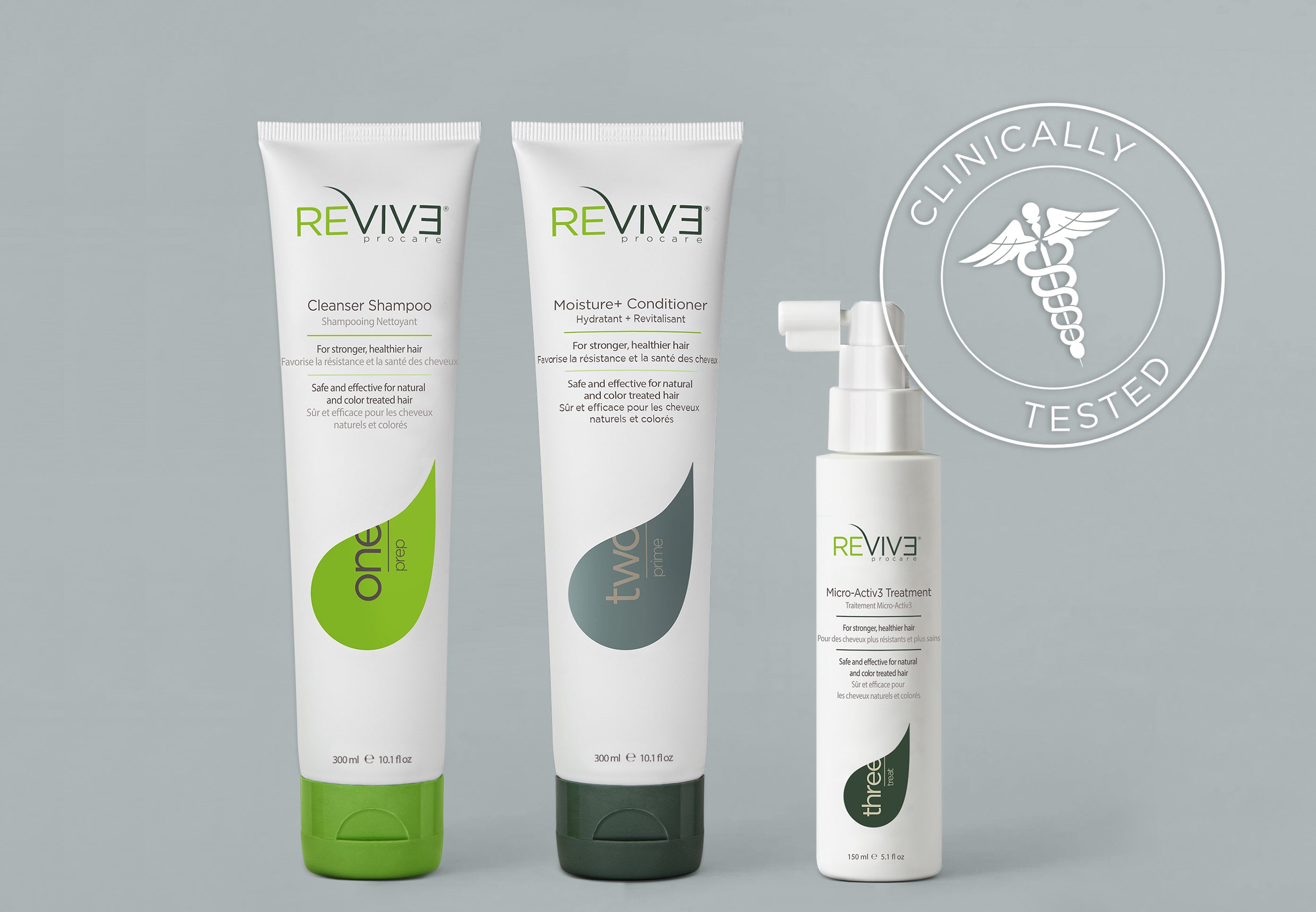 How it works
REVIV3 Prep Shampoo removes product build-up, environmental, and chemical residue. This first step of your hair care ritual prevents the clogging of your pores and hair follicles, and effectively breaks down DHT build-up which contributes to hair loss. Our Prime Moisture+ Conditioning treatment is an intensely hydrating blend of 16 naturally derived extracts, keratin amino acids, and plant-based proteins. This second step of your hair care ritual provides your hair with the nutrients necessary to repair hair follicle damage and maintain hair health. REVIV3 Treat is a leave-in Micro-Activ3 treatment that activates your hair follicle stem cells, repairs damaged hair, and protects you against hair shrinkage. This third step in your hair care regime delivers 15 active peptides and plant-based extracts to your hair follicles. Each step works together to combat major contributors to hair loss, resulting in fuller, healthier hair in no time at all.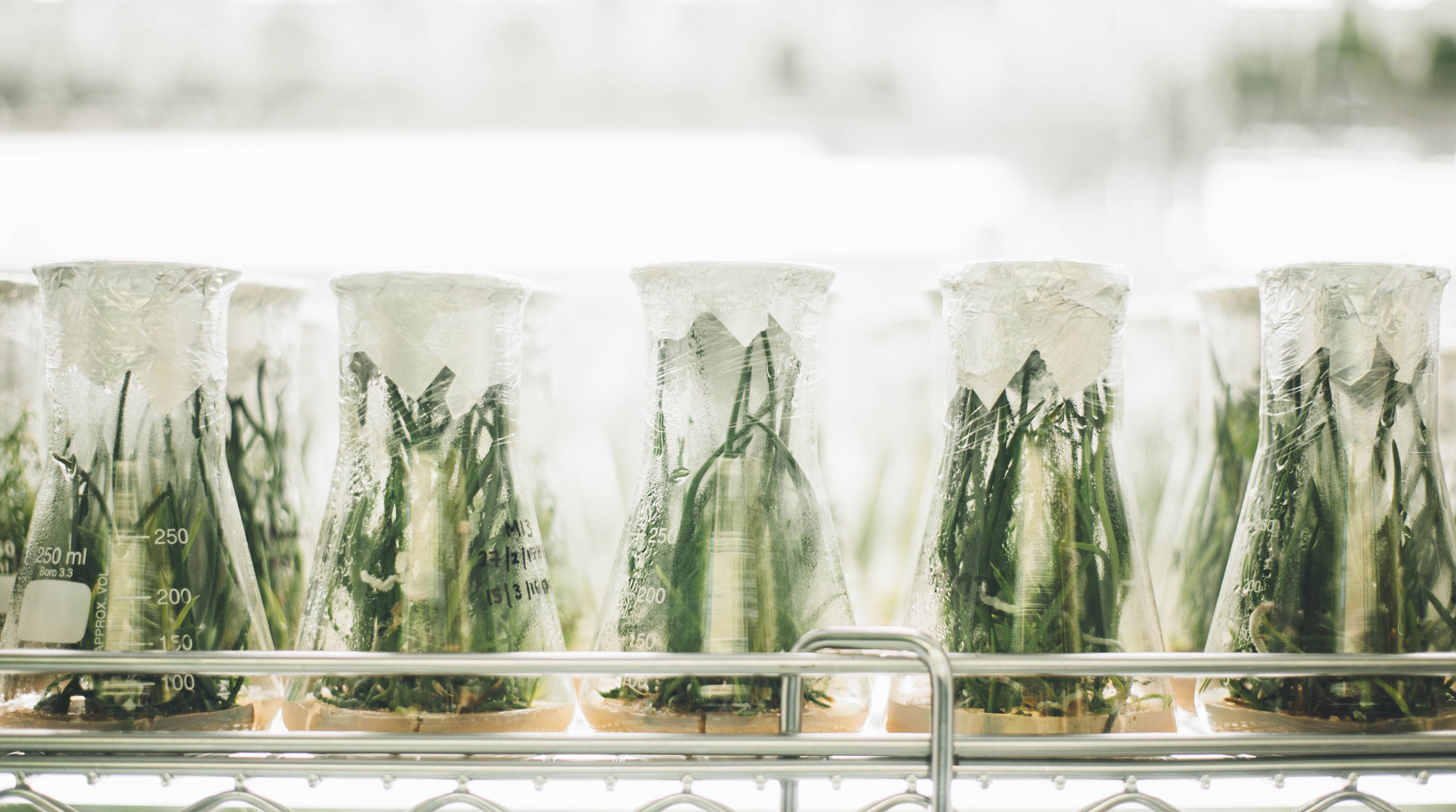 Clinically Tested
To prove how effective Reviv3 is, we subjected it to a rigorous study from a nationally recognized independent laboratory. The results speak for themselves:
300% increase in hair strength
75% reduction in broken hair fibers
81.51% improvement in pH scalp health
72.7% of participants showed improvements in hair density
75.8% of participants showed improvements in hair thickness
100% of participants experienced improvements in scalp health
97% of participants showed improvements in circulation
Active Natural Ingredients
Red Clover Flower Extract
Inhibits hair follicle shrinkage and improves hair anchoring.
Vitamin B Complex
Increases scalp microcirculation and enhances nutrient uptake.
Rice Protein
Repairs your hair while giving it body, volume & natural shine.

Saw Palmetto Fruit Extract
Anti-Inflammatory benefits and DHT Blocker to reduce hair loss.

Olive Leaf Extract
Anti-bacterial and ultra-moisturizing.
Quinoa Protein
Strengthens Protein Depleted Hair.