How it works
Featuring a specialty blend of 16 naturally derived extracts, keratin amino acids, and plant-based proteins, REVIV3 prime is an intensely hydrating Moisture+ Conditioner treatment, designed to follow the application of prep Cleanser Shampoo.
Prime Moisture+Conditioner is clinically formulated, tested, and proven to penetrate your hair cuticles and strands in order to provide your hair with the nutrients necessary to repair hair follicle damage, maintain hair health, preserve hair color, and control frizz. The proprietary formula includes Peptide and Vitamin Complexes, Hydrolyzed Rice Protein, Red Clover Flower Extract, Wasabi Root Ferment Extract, Caffeine, and Biotin.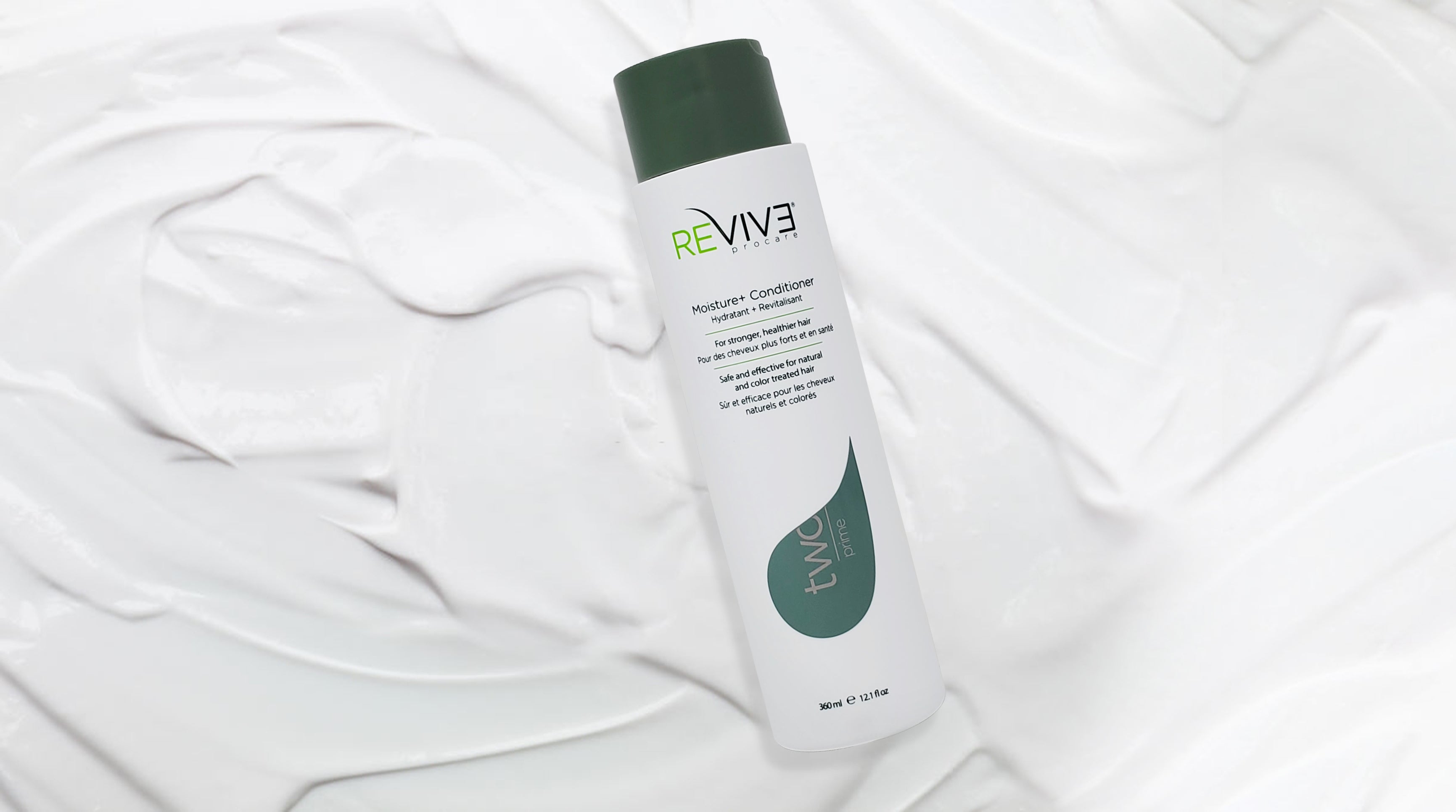 Key Benefits
REVIV3 prime Moisture+ Conditioner hydrates and moisturizes your hair while rebalancing scalp skin's pH and providing highly anti-inflammatory properties to heal and protect the scalp from product build-up and environmental residues. With regular use as part of the REVIV3 3-PART SYSTEM, prime is proven to:
Hydrate and moisturize your hair follicles and hair strands
Repair damage and prevent split-ends and breakage
Promote and maintain strong, healthy hair growth
Preserve hair color and control frizz
Provide all-day, natural shine
Active Natural Ingredients
Chamomile
Soothes irritated scalp skin and encourages healing.
English Marigold
Reverses hair loss and increases collagen production.

Rice Protein
Repairs your hair while giving it body, volume, and natural shine.

Olive Leaf Extract
Anti-bacterial and ultra moisturizing.

Saw Palmetto Fruit Extract
Anti-inflammatory benefits and DHT blocker to reduce hair loss.
Peppermint
Relieves dry scalp and stimulates hair growth.