Key Benefits
The REVIV3 hair Thickening Spray strengthens, plumps, and protects your hair without adding weight. With regular use, Thicken is proven to:
Thicken and strengthen your hair
Improve the texture of your hair
Protect your hair from damaging colorants
Shields your scalp and hair from harmful UV rays
Volumize your hair for a luscious, full, youthful appearance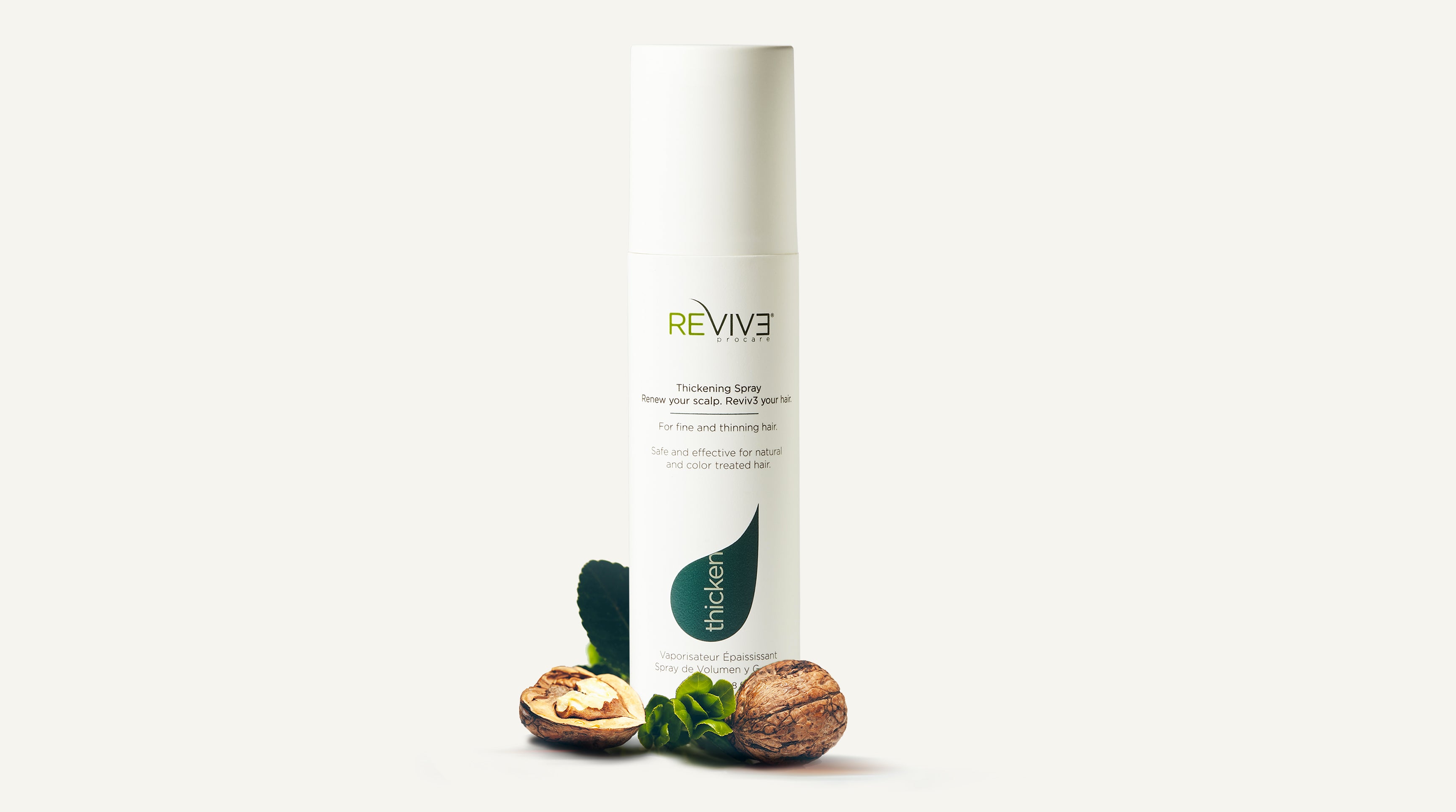 How To Use
For best results:
STEP 1 Mist Thicken Thickening Spray onto clean, damp hair from roots to end for maximum fullness.
STEP 2 Leave to dry naturally or blow-dry to achieve the desired level of thickness. If using heated styling tools, we recommend applying REVIV3 Protect Thermal Protector spray, prior to styling.
STEP 3 Re-Apply during the day on dry hair for extra protection and lift.
Active Natural Ingredients
Saw Palmetto Fruit Extract
Anti-Inflammatory benefits and DHT Blocker to reduce hair loss.
Walnut Leaf Extract
Restores Hydration, prevents breakage and promotes strong flexible hair.
Chia Seed Extract
Promotes healthy hair growth, increase shine and prevent premature hair loss.

Chaparral
Increased hydration and scalp health.
Americana Agave Extract
Reduces frizz and restores moisture to hair strands.

Caffeine
For increased circulation to hair follicles.