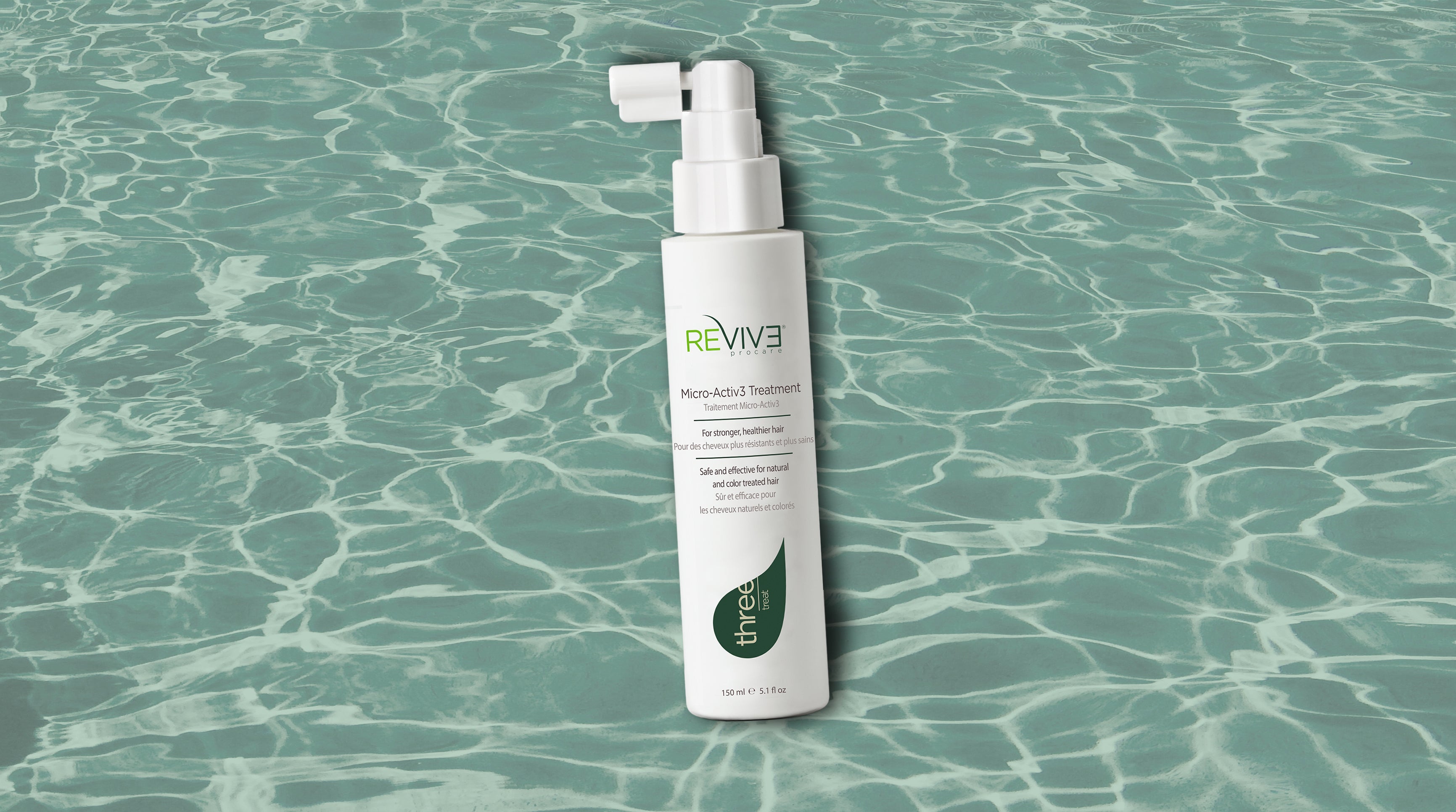 For Best Results
Apply Treat to hair roots and onto scalp by holding the nozzle close to areas of treatment. Gently massage in treat with fingertips for penetration. Treat is a leave-in scalp and root treatment so there is no need to rinse. Temporary redness may occur in areas of treatment due to increased circulation. This is normal and a sign of the treatment working.
Clinically Tested
To prove how effective Reviv3 is, we subjected it to a rigorous study from a nationally recognized independent laboratory. The results speak for themselves:
300% increase in hair strength
75% reduction in broken hair fibers
81.51% improvement in pH scalp health
72.7% of participants showed improvements in hair density
75.8% of participants showed improvements in hair thickness
100% of participants experienced improvements in scalp health
97% of participants showed improvements in circulation
Active Natural Ingredients
Wasabi
Promotes circulation and healthier hair follicles
Rice Protein
Repairs your hair while giving it body, volume & natural shine.
Saw Palmetto Fruit Extract
Anti-Inflammatory benefits and DHT Blocker to reduce hair loss.

Coffee Bean
Supports microcirculation to hair follicles.

Eucalyptus
Anti-inflammation properties that soothes and heals irritated scalp skin.

Biotin Complex
Improves follicle health and adds thickness and shine to the hair shaft.